Thank you to all the artists and fans who VOTED at our inaugural Chalk Fest this weekend. It was a very CLOSE competition so every vote mattered.
Congratulations to our 2022 Chalk Fest WINNERS: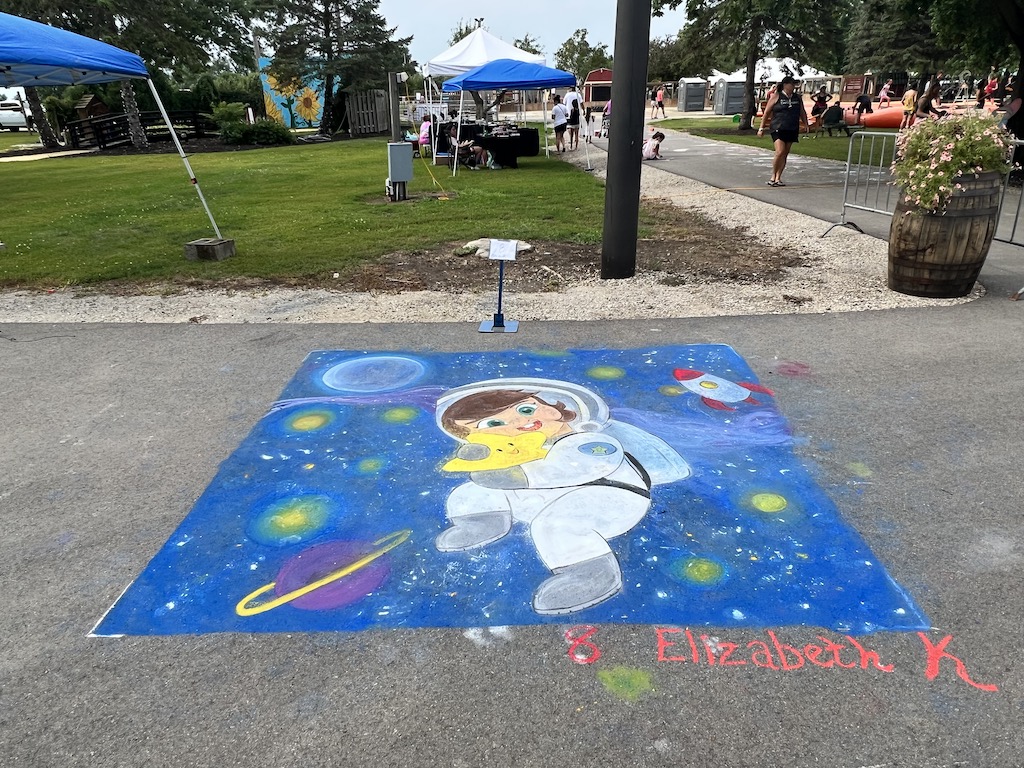 1st Place – Elizabeth #8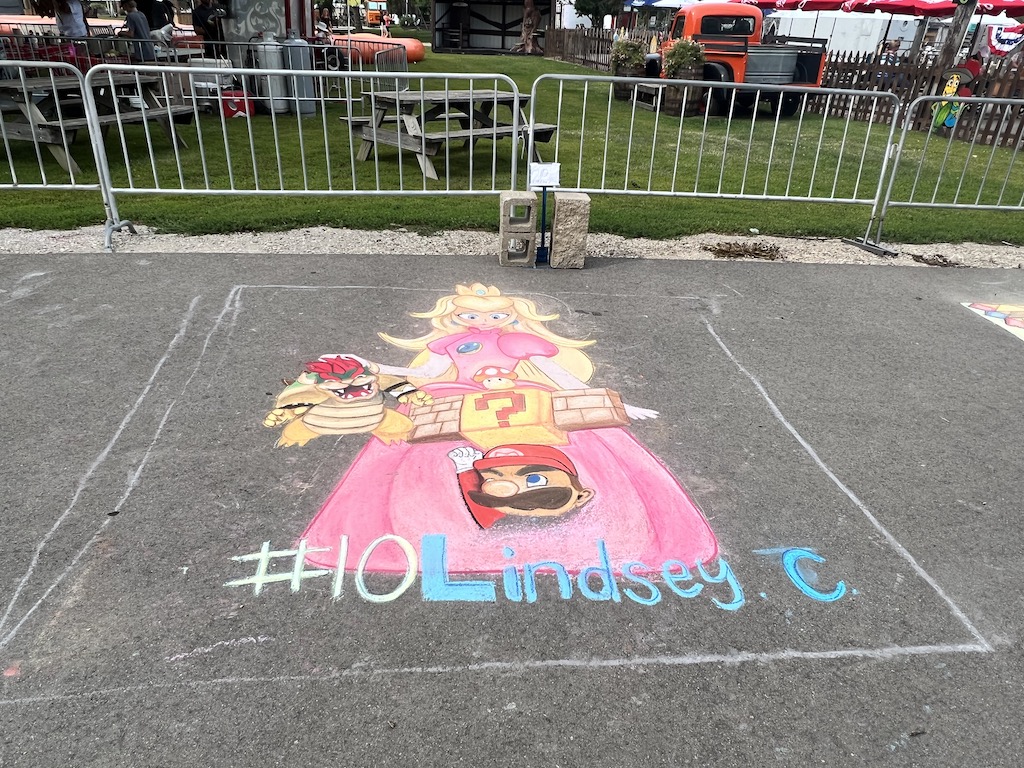 2nd Place – Lindsey C #10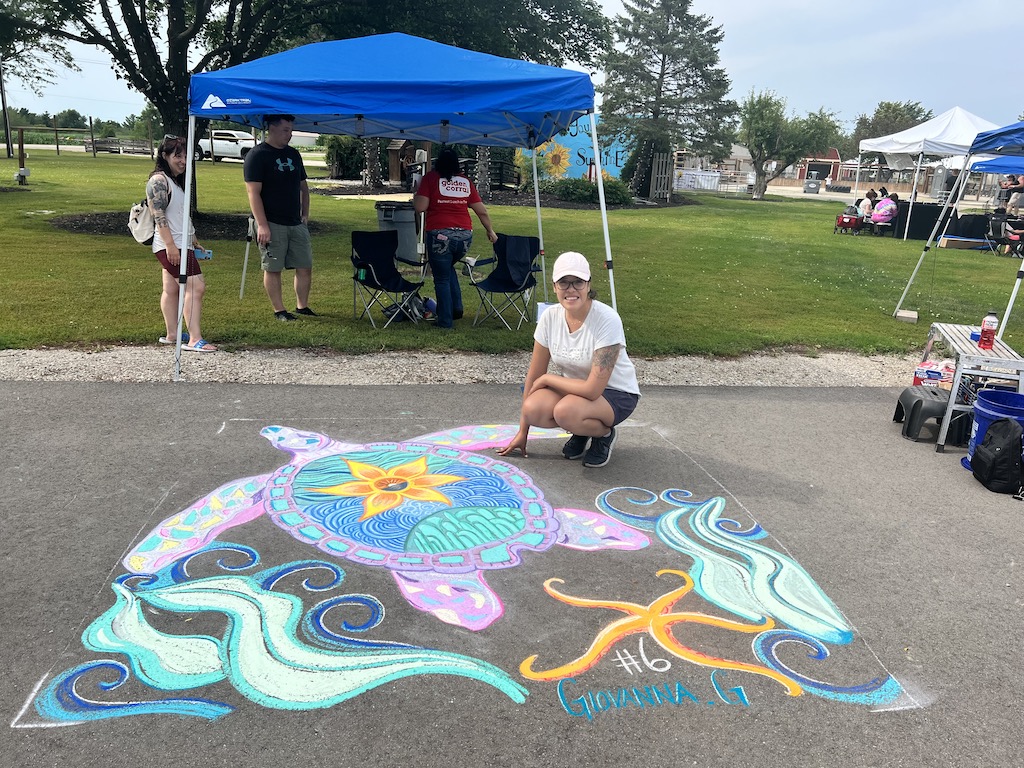 3rd Place – Giovanna #6
Jerry Smith Farm Inaugural Chalk Fest
July 23 – 24, 2022 | 11:00 am – 8:00 pm
Join us for our People's Choice Chalk Fest being held on the front half of the farm on July 23 – 24. Judging begins promptly at 3:30 pm on Saturday, July 23, 2022, and ends at 5 pm on Sunday, July 24, 2022. Winners will be announced at 5:30 pm on Sunday.
Activities Include
Chalk Walk & Voting (begins Saturday at 3:30 pm*)
Beer Garden
Grilled Fare
Artisan Booths
Shop Summer Favorites in the Country Store!
Live Music
*Please note that the voting will be paperless and will be via a webpage you will reach via a QR code.
The event will go on rain or shine and there is no admission fee. Carry-ins are not allowed. NO pets allowed.
Calling All Artists
Artists must pre-register for their 8' x 8' square, submit a $35 registration fee, and sign guidelines prior to participation. There is a limited number of spaces available and they are being sold on a first come first serve basis. This is a family-friendly event and all artwork is required to be suitable for family and public viewing. All artists must be 17 years or older.
Saturday Schedule
8:00am–3:00pm: Artist Chalking Hours
11:00am: Open for Viewing
11:00am–2:00pm: Judson Brown Band (Live Music)
3:00pm: Chalking Closes
3:30pm: People's Choice Judging Begins
4:00pm –7:00pm: Crooked Fences (Live Music)
8:00pm: Event Closes (we recommend covering your art if there's a chance of rain)
Sunday Schedule
11:00am–8:00pm: Viewing
2:00pm–5:00pm: Tom Rutledge (Live Music)
5:00pm: Voting Closes
5:30pm: Winners Announced
Awards
1st Place People's Choice: $500
2nd Place: $350
3rd Place: $150
Artist Registration Opens May 25, 2022