1. Homegrown Sweet Corn & So Much More:
The festival offers delicious, farm-fresh sweet corn that will delight your taste buds. Enjoy the juiciest and most flavorful roasted sweet corn straight from our fields, providing a truly authentic farm-to-table experience. Plus, the grill will be going with hot dogs, brats, and more, and local food will be available from Rockitacos, Marvelous Snax, Nothing Bundt Cakes & Tastefully Simple.
2. Live Music and Beverage Garden:
Get into the festive spirit with live music performances throughout the event. Dance and sing along to the tunes of talented bands like The Rough Cut, Crooked Fences, Touch of Grey, and Crossover. Additionally, quench your thirst and relax in the beverage garden with a variety of refreshing drinks, including signature bloody marys, margaritas, mixers, craft beer, seltzers, and more!
3. Free Family Activities:
The festival is the perfect family outing, offering a wide range of free activities to entertain both kids and adults. From the giant bounce pad to the climbing wall of tires, hayrides, and more, there's no shortage of fun for everyone.
4. Vendor Fair and Shopping in the Country Store:
Explore the artisan vendors' stalls, featuring a diverse array of products and crafts. From handmade jewelry and candles to homemade hair clips and custom cups, you can discover unique treasures and support local artists and businesses. Additionally, the Country Store provides an opportunity to take home some farm goodness and souvenirs.
5. Make Summer Memories:
Create lasting memories with your loved ones at the Sweet Corn Fest. Enjoy the vibrant atmosphere, savoring mouthwatering corn, dancing to live music, and engaging in various activities. This event is the perfect opportunity to make the most of your summer and cherish joyful moments together. It's also an opportunity to take photos in our FREE Sunflower Field or try your hand at farming in our U-Pick Field!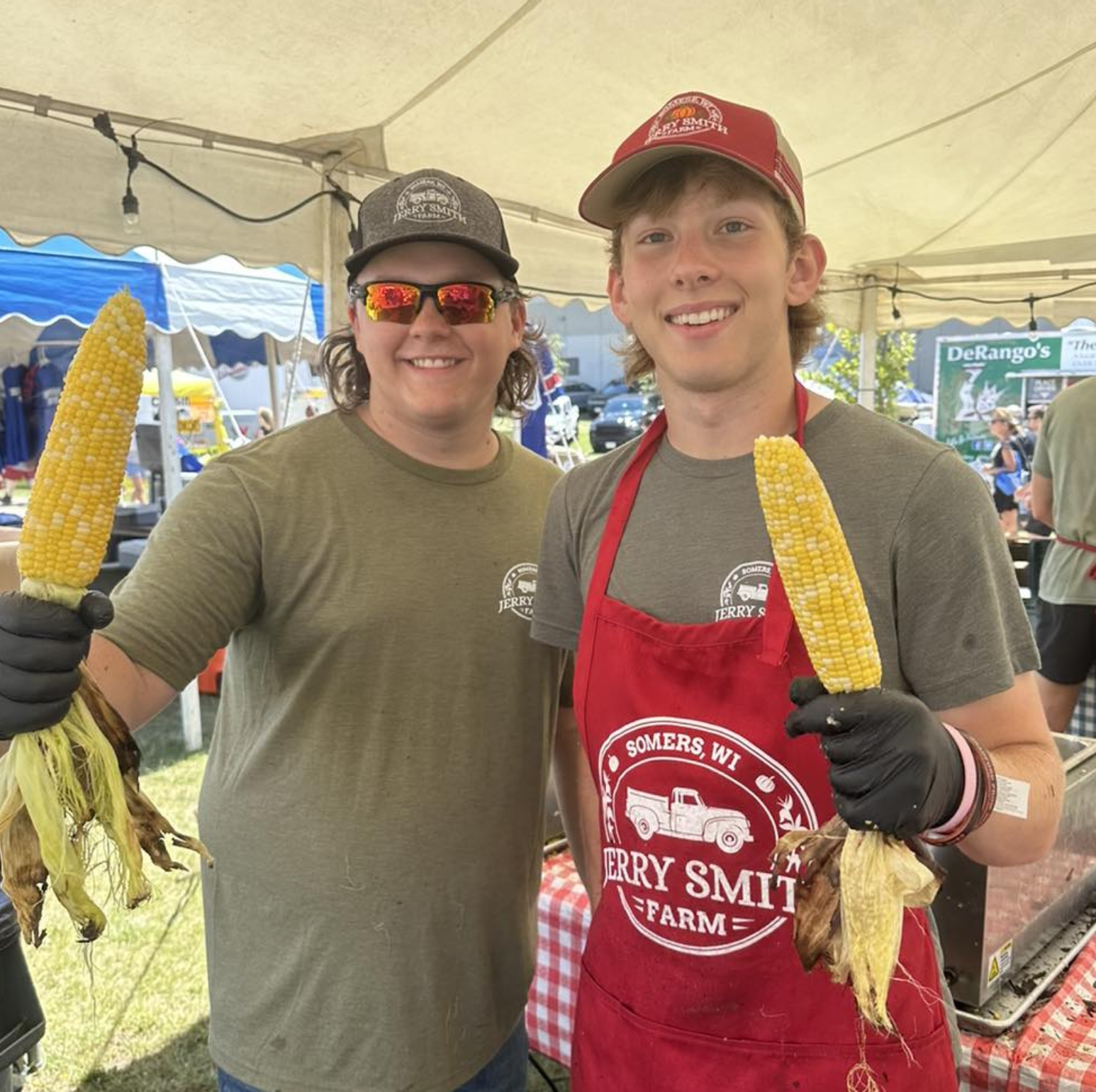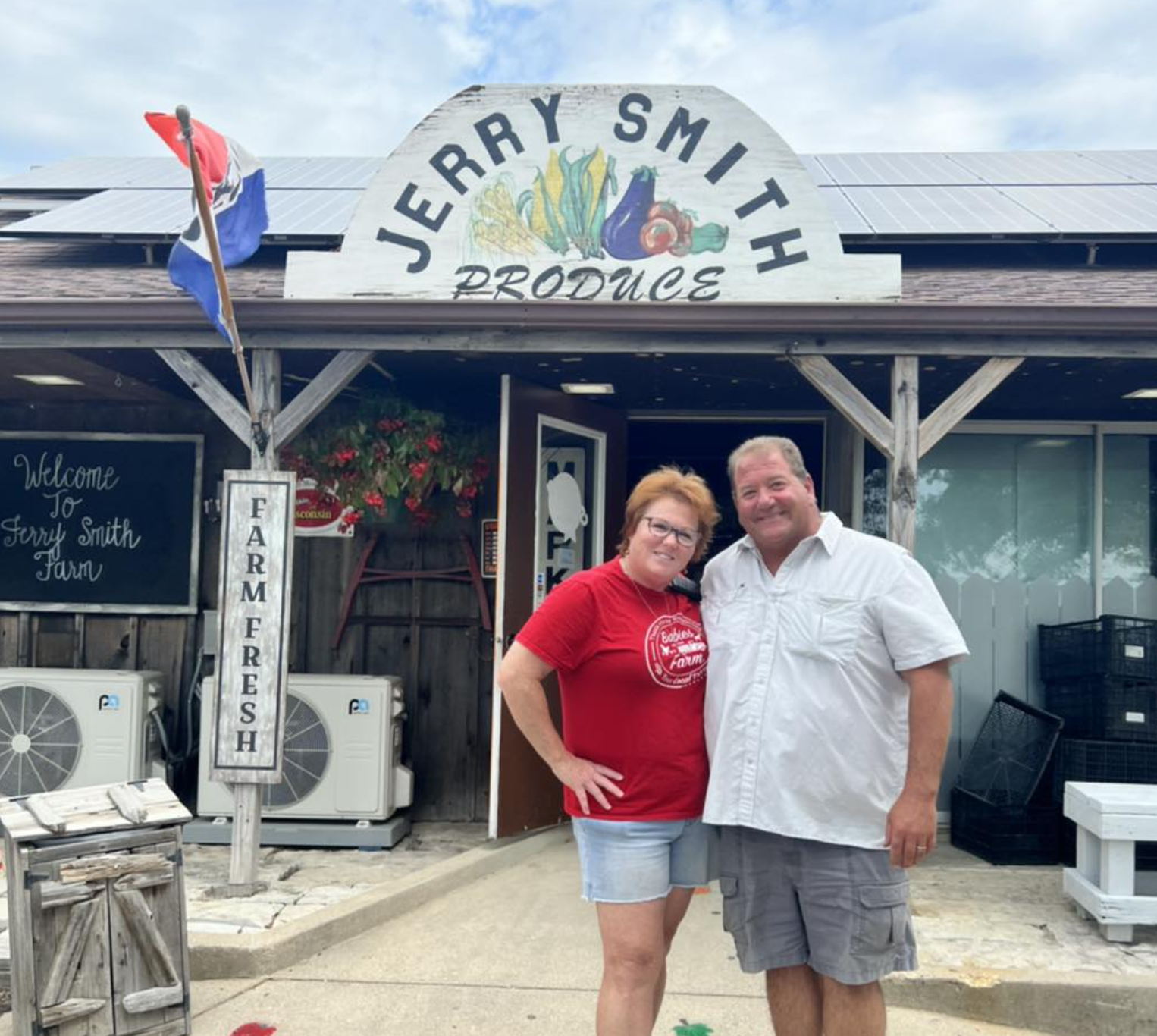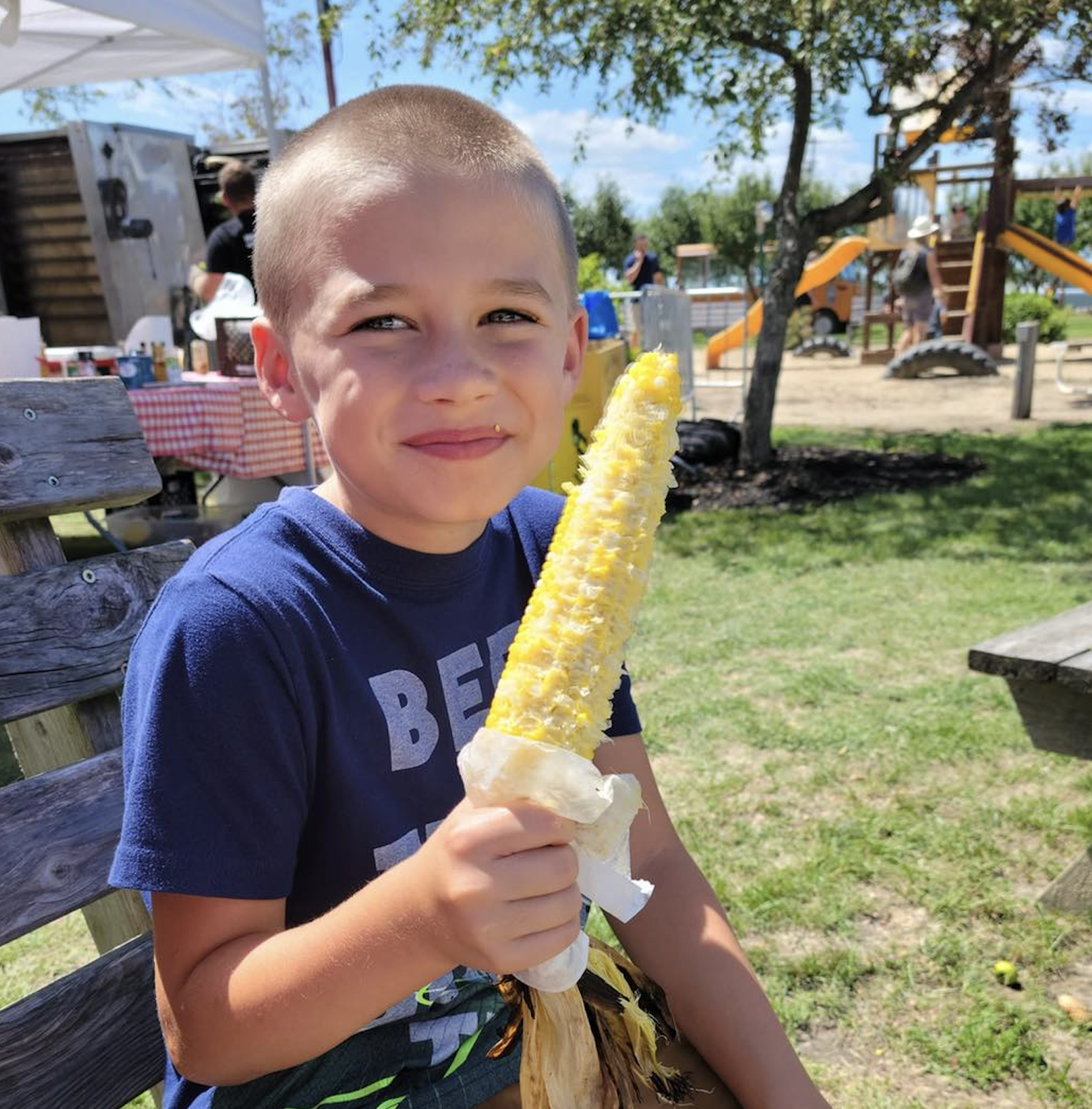 What's Included in the Activity Areas:
Unlimited access to activities such as the Giant Bounce Pad, Hayrides, Tire Mountain, Climbing Wall of Tires, Giant Tube Play Area, Tube Swing, Wooden Tractor Play Structure, Rainbow Play Sets with sand piles, Big Sand Toy Hill, and Basketball Hoop.
Join the Sweet Corn Fest at Jerry Smith Farm for an unforgettable weekend of farm fun, delightful food, live music, and treasured moments with your family and friends!
Saturday, August 12
The Rough Cut, 10am – 1pm
Crooked Fences, 2pm – 5pm
Marvelous Snax
Z's Table
Rockitacos
Nothing Bundt Cakes
Tastefully Simple
Ricky Bricks BBQ
Sunday, August 13
Touch of Grey, 11am – 3pm
Crossover, 3pm – 6pm
Marvelous Snax
Z's Table
Rockitacos
Nothing Bundt Cakes
Tastefully Simple
Ricky Bricks BBQ