FEED & SEED
Your one-stop-shop for
all pet, wildlife, and lawn needs.
Customers travel from all over Kenosha County to shop at our store! We proudly offer Fromm, American Natural Premium, Stella & Chewy, Ziwi, Victor, Kinetic Peformance, and Zignature dog foods! We carry everything from cat toys to bird seed, and everything in between. We have everything you need for your furry friends! We also carry Somers Harvest CBD oil for pets with anxiety and stress.
FEED & SEED
Your one-stop shop for
all pet, wildlife and lawn needs.
Our customers drive in from all over Kenosha County and we have recently remodeled the store to better meet their needs. We proudly offer American Natural Premium, Fromm, Nutri Source, Stella & Chewy and Ziwi dog foods! New this year: we now carry CBD oil for pets who have anxiety or stress. If you're traveling and your pet has issues, we can help! CBD is the answer.
DOG SUPPLIES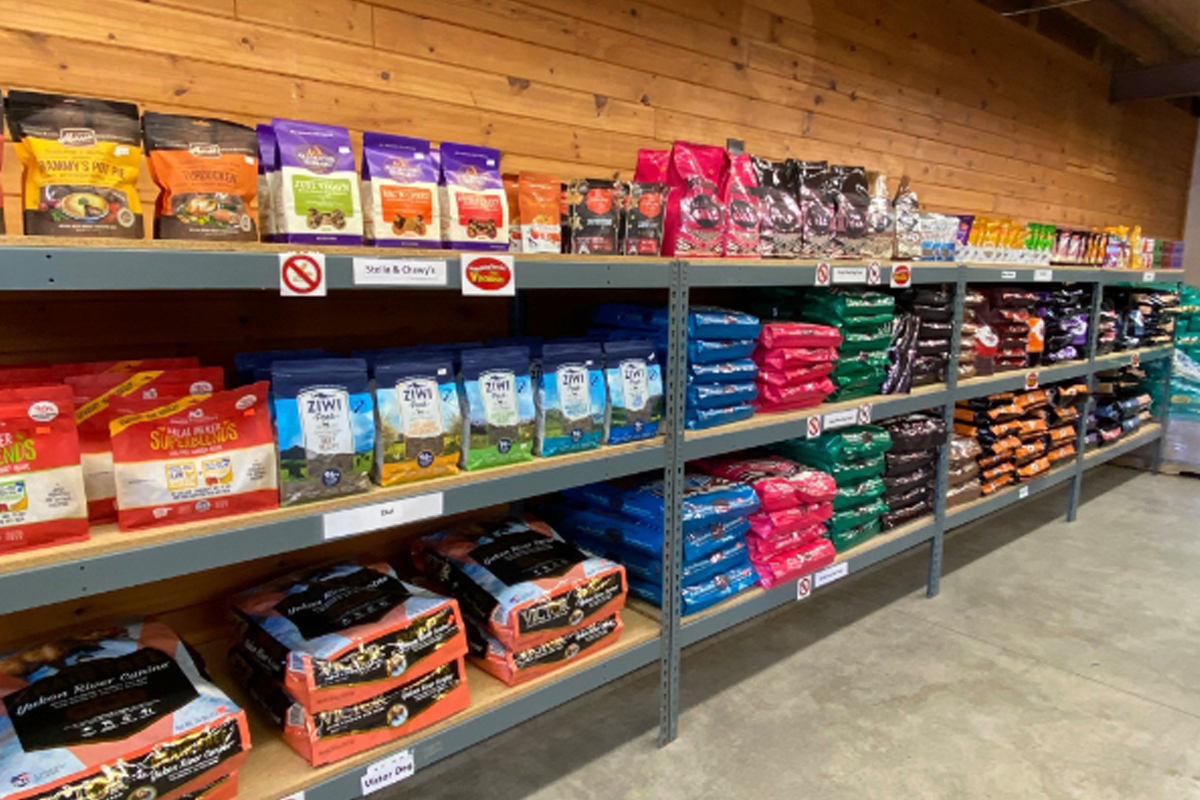 Dogs provide companionship, keep watch, go for walks, help with hunting and with herding. We understand that dogs can become like part of your family; that's why we stock only the best brands of dog food. We know you want to keep your dog nourished, loved and healthy. We are your partner in giving your dog the best quality of life and the highest quality of food. We also carry toys, treats and bones so you can help remind your dog that they are in fact a good boy or girl.
CAT SUPPLIES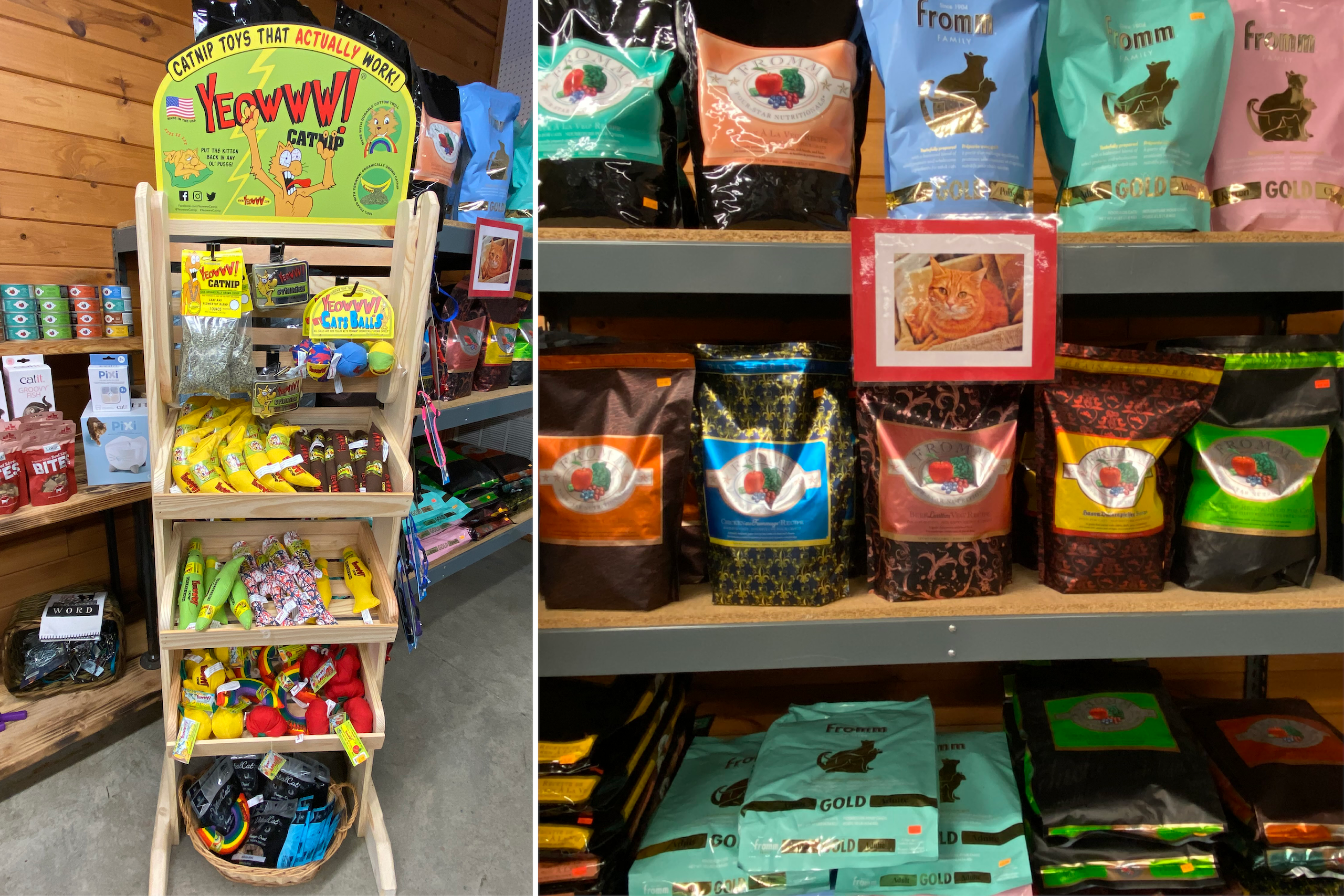 Cats bring joy and love to their owner's lives just as much as their canine counterparts and we have plenty of food, treats, and toys to satisfy those four-legged friends as well!
We carry Fromm cat food-all selected with your cat's health and well-being in mind. Stop in today and see all that we have to offer in our newly renovated store.
AMY'S BOUTIQUE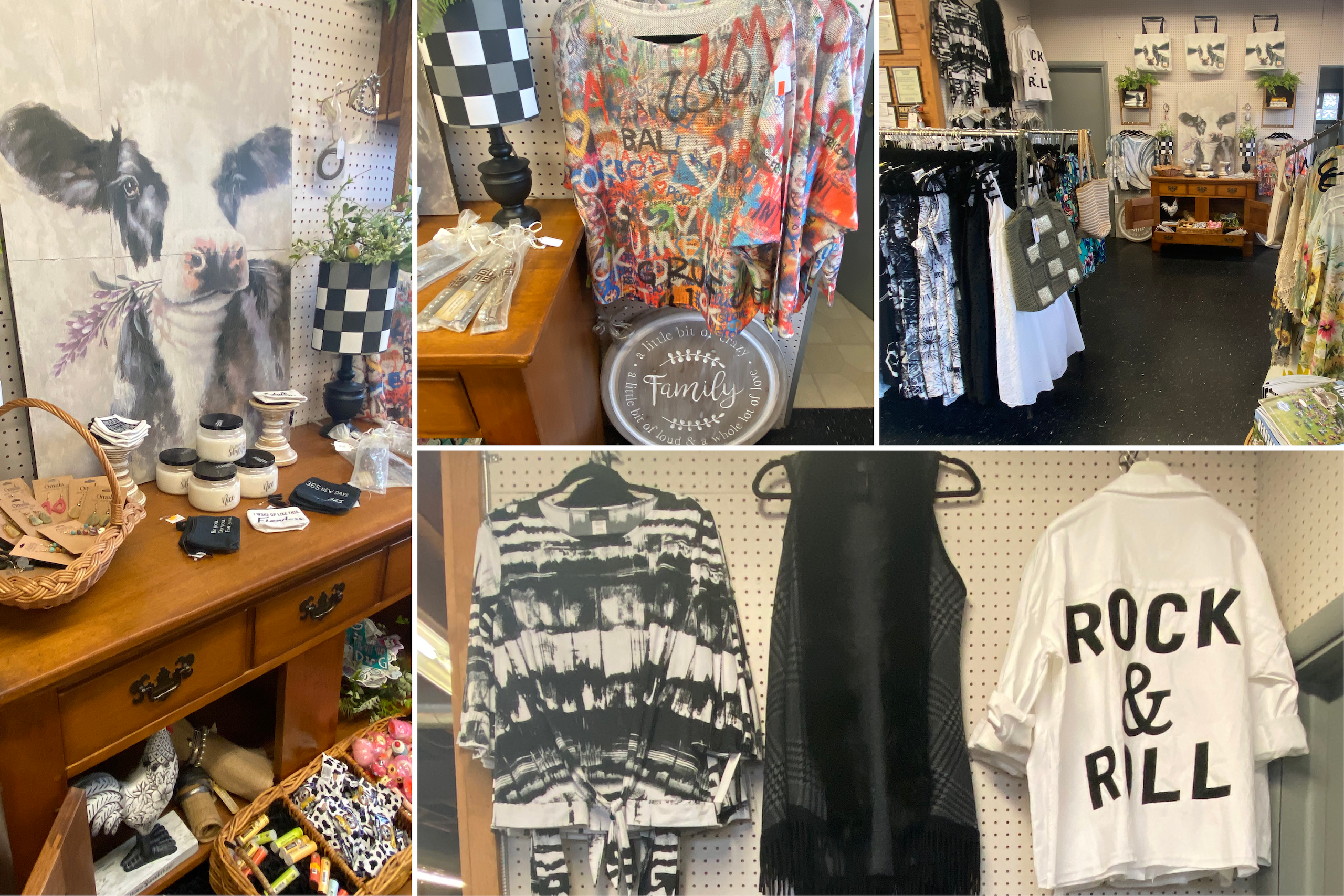 Amy's Boutique carries Purses, Handbags, Totes, Jewelry, and fun Fashion finds! We have a wide range of sizes from Small to 3XL. You will not find anything like this anywhere else! Come in and find a unique treasure today!
PET BOUTIQUE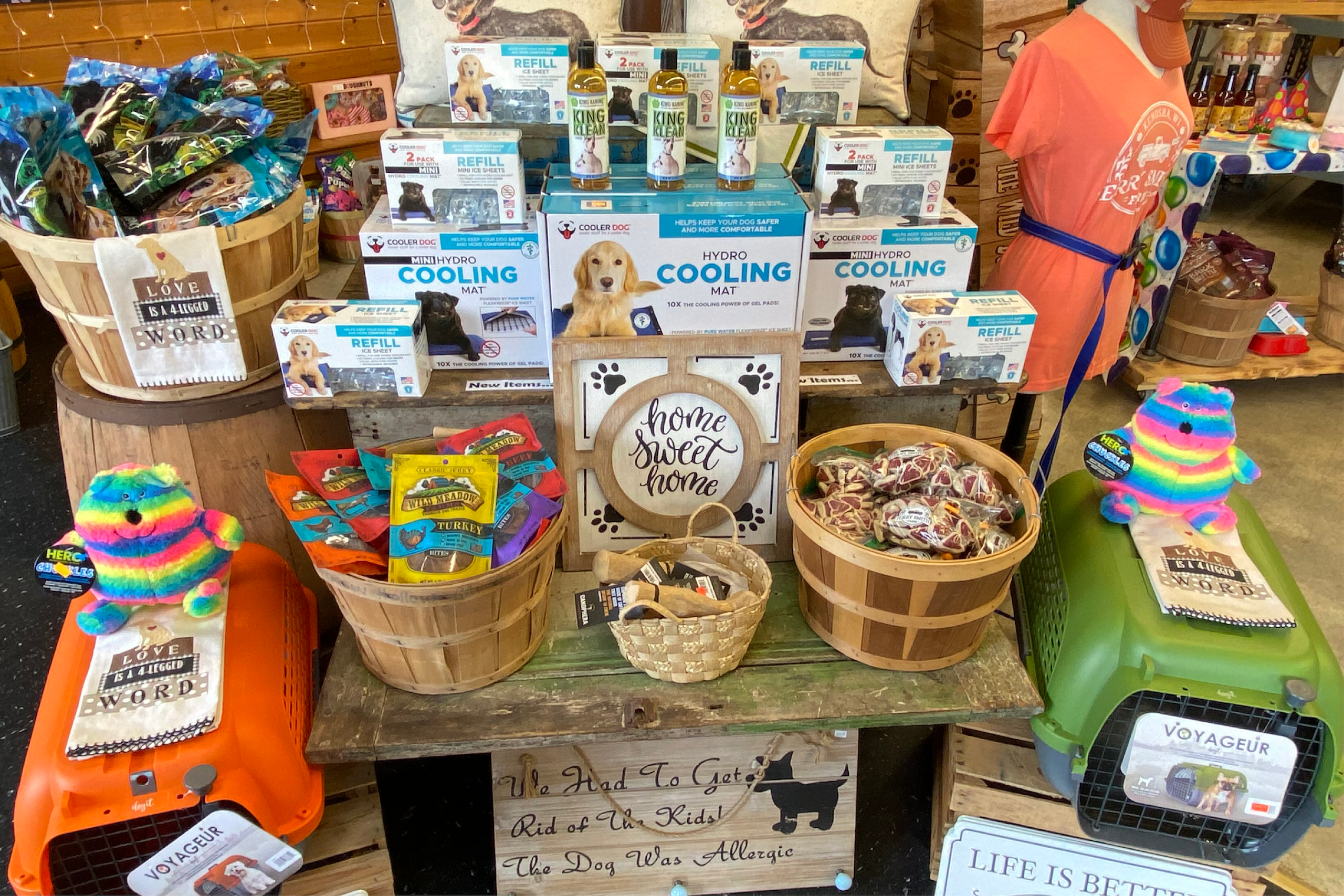 We carry specialty items as well as everyday needs for your pets. We have pet toys, leashes, harnesses; collars; carrying totes; shampoos; mats; water bottles and food dishes for your dogs and cats; and the list goes on! We even carry Best Buds Brew; it's Beer for you dogs…no worries it's alcohol free, it's Bone Broth. So the next time you need a unique treat for your pet come to the Feed & Seed Pet Boutique.
CUSTOMER APPRECIATION DAYS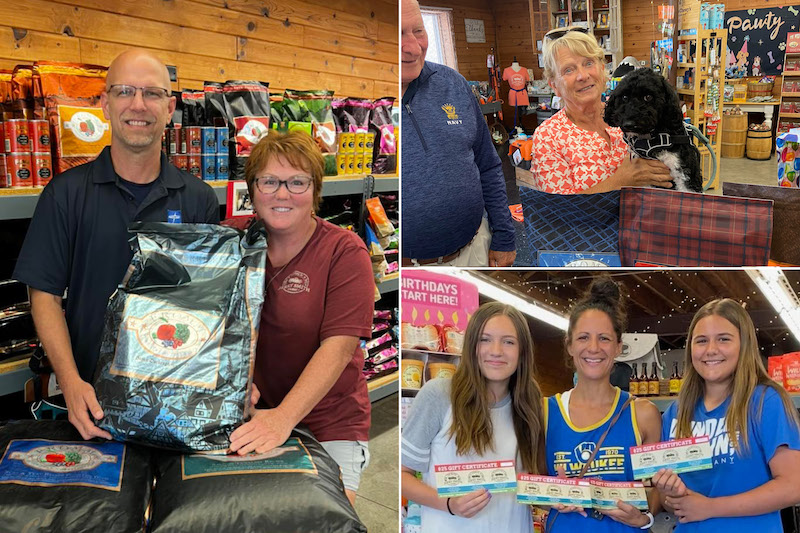 Join us for our monthly Customer Appreciation Days! Enjoy 25% off storewide* on these select days. Don't miss our refreshments for customers, goodie bags for their pets, and raffle items! Visit us from 8:00 a.m. to 4:00 p.m. on Feb 18, June 24, Sept 23, and Dec 2.
*excluding Amy's Boutique
BIRDS & WILDLIFE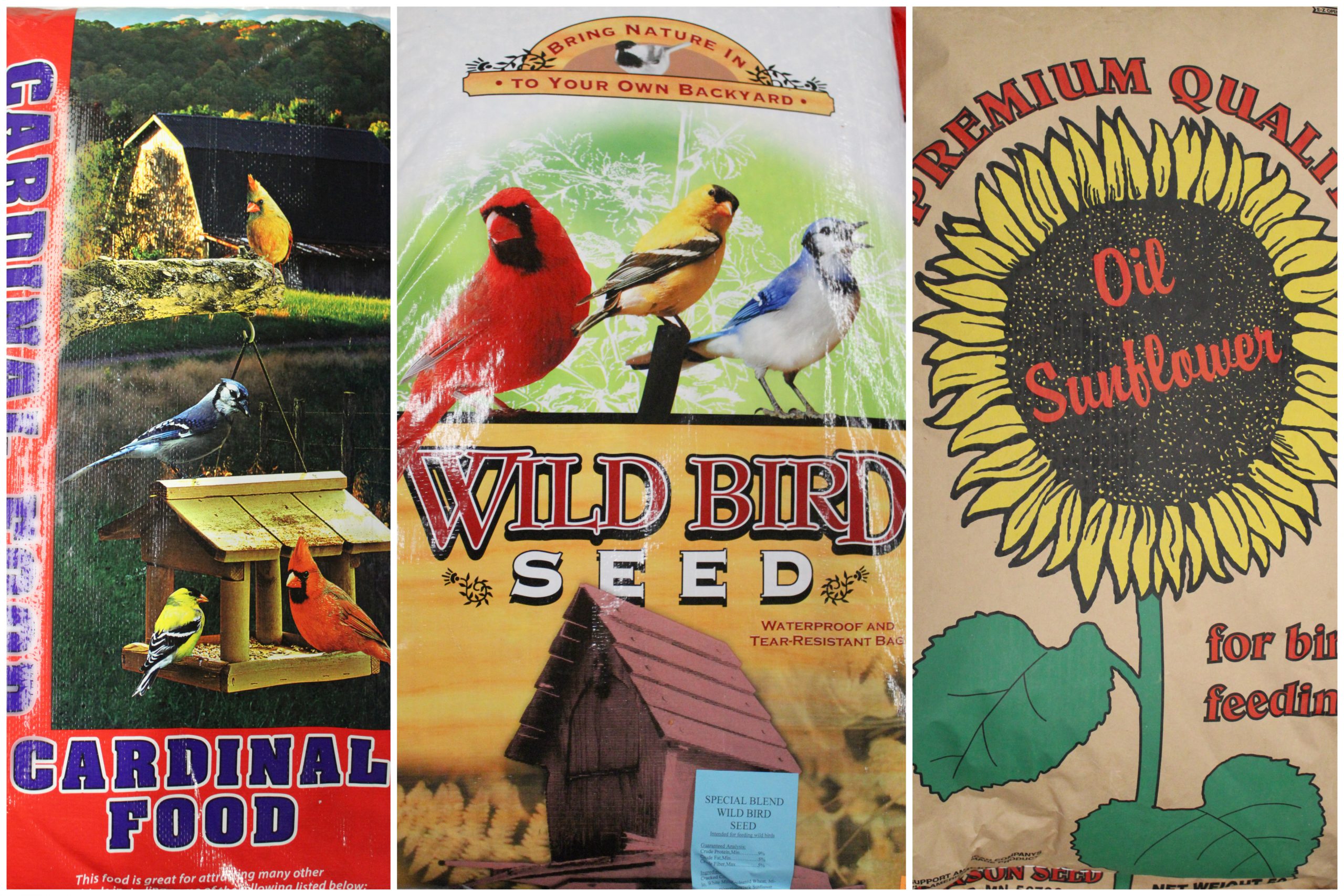 But wait, there's more! Our Feed & Seed store also carries many other essentials including chicken feed, rabbit food, and fish food for ponds. If you don't see what you're looking for chances are we can help you find it.
LANDSCAPE & FARM SUPPLIES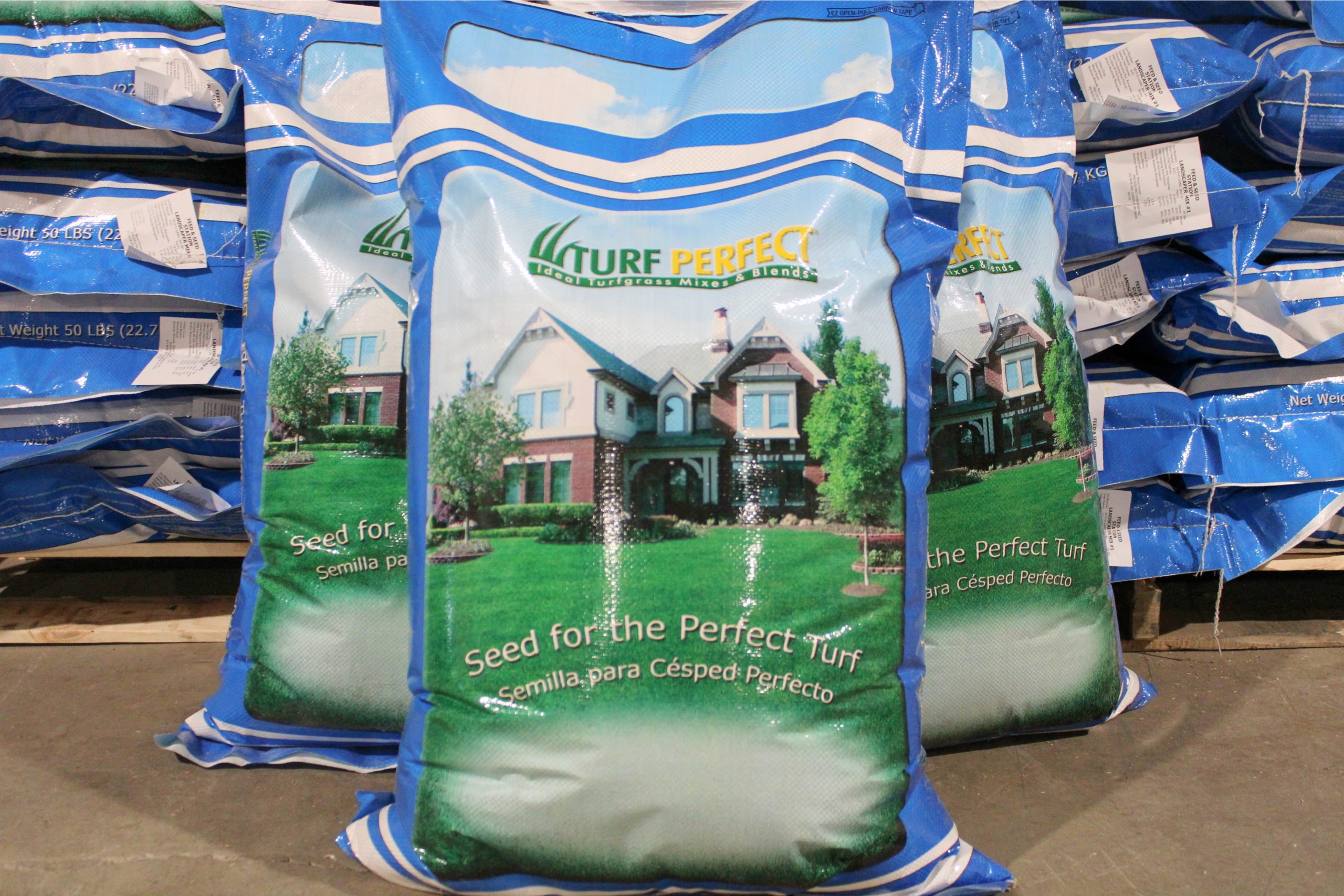 Are you looking for grass seed, fertilizers, hay or straw blankets? We have you covered! Our store carries a custom grass seed blend to help your grass reach its maximum potential. You'll easily become the envy of all your neighbors!
Ask our team about our landscapers discount.
JERRY SMITH COUNTRY STORE ITEMS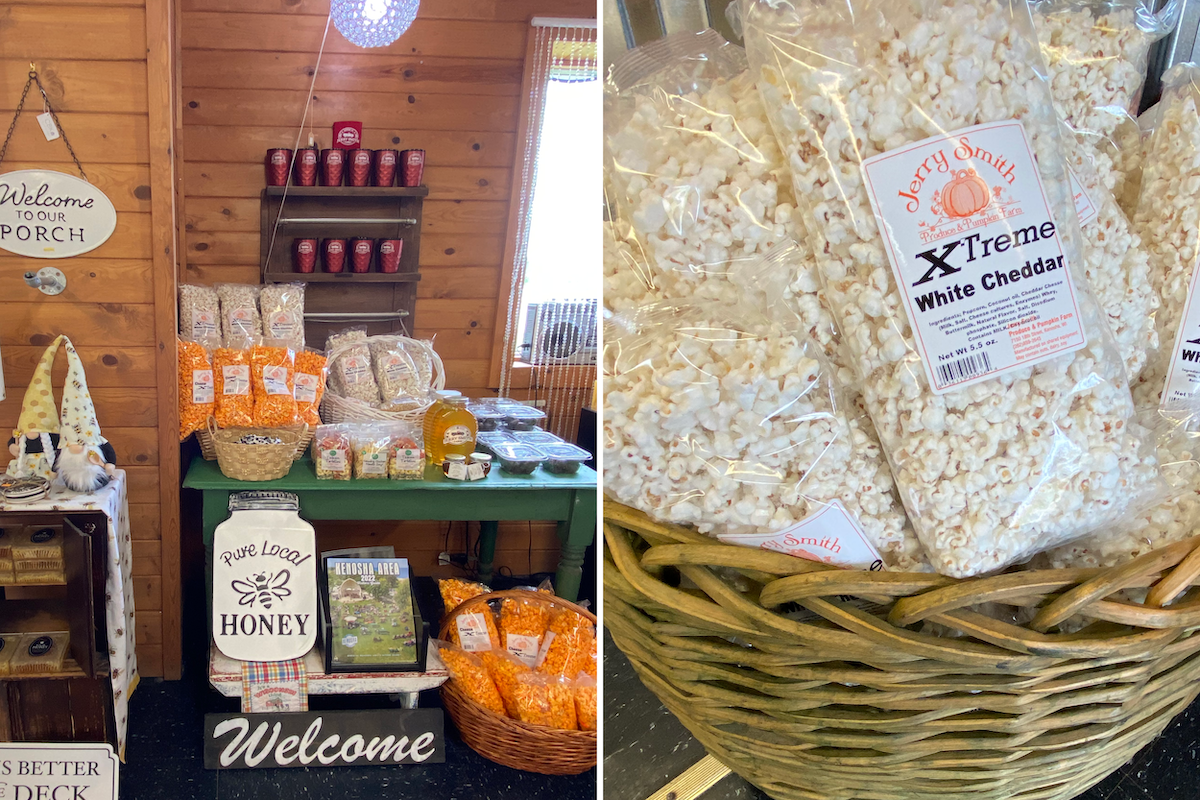 Visit our small deli featuring local farm fresh eggs, cheese curds, hot rod sticks, decadent sea salt caramels and more! Our very own Jerry Smith Pickles, Salsa, Salad Dressings, X-treme Cheese Popcorn, BBQ Sauces, Salsas make great local gifts!
FEED & SEED BLOG
National Puppy Day is a day dedicated to the unconditional love and affection puppies give to their owners. Additionally, the day was created to highlight the importance of providing care for orphaned puppies. Puppies [...]
Our Feed & Seed Station has been an institution for Kenosha-area customers. They know they can rely on us to be their one-stop shop! We carry everything from high-quality pet food to birdseed to [...]