GROUPS & PARTIES
2020 Events are Subject to COVID-19 Guidelines
NEED MORE INFORMATION ON GROUPS & PARTIES? 
Your field trip/event deposit secures a special spot at the Jerry Smith Pumpkin Farm for your group. Field trip reservation deposits are final when the deposit is submitted, no deposits will be returned without an email submitted to groupreservation7150@gmail.com a minimum of 12 hours prior to the event explaining in detail the reason for the cancellation.
It is at the discretion of Jerry Smith Pumpkin Farm to approve rescheduling your event or deposit refund.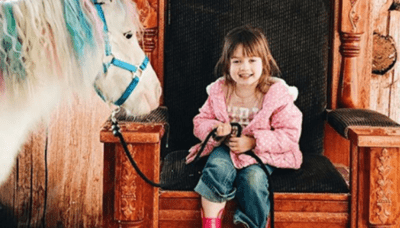 Birthday Party Details:

Space Reservation Fee: $50 (non-refundable)
All party guests are $10 (no charge for the birthday child)
Straw circle w/ table (2 hours)
Group Hayride
Birthday Coordinator
Birthday song at the music tent
No carry-ins (cake allowed)

Food Packages:

Hot dog meals: $5 / person

1/4 lb. all-beef
Includes chips & a drink

Brat meal: $6 / person

9″ brat
Includes chips & a drink

Pizza Package: $45

16, 4×6″ pieces
10 bottled waters (16.9 oz)

Included Wristband For All Attendees*:

Jumping pillow
Petting Zoo
Hay Rides
Play Areas
Corn Maze

*Good for the entire day!

What Can You Bring?

Cake (paper plates & napkins)
Decorations
Utensils (we do not provide utensils)
Wet Wipes
Table Cloth
Birthday parties can be held at the pumpkin farm on Saturdays or Sundays during our fall season and on our festival weekends. There is a $50 nonrefundable deposit due in advance to reserve your party, plus a per person admission fee (kids & adults) to be paid when you arrive at the farm. The birthday person is free!