Fall at the Farm
September 16 – October 31*
Jerry Smith Farm
7150 18th Street (Highway L)
Kenosha, WI 53144
Country Store and FREE fall displays are open DAILY from 8 am to 8 pm
Monday – Friday
4 pm – 8 pm
Saturday & Sunday
10 am – 8 pm
SMITTY'S BEVERAGE GARDEN:
Monday – Friday
4 pm – 7 pm
Saturday & Sunday
10 am – 7 pm
*On October 31st the Paid Activity Area & Haunted Manor are CLOSED.
Our COUNTRY STORE and FREE FALL DISPLAYS are OPEN DAILY from 8 am to 8 pm from September 16 – October 31!
The ONLY area of the farm that requires admission, is the ACTIVITY AREA located in the back half. Ages 2 and under are FREE.
Tickets are available upon arrival at the gate or online for pre-purchase.
ADMISSION:
$7
MONDAY – FRIDAY
4 pm – 8 pm
$13
SATURDAY – SUNDAY
10 am – 8 pm
EVENT OVERVIEW
Fall is a time for beautiful fall colors, pumpkins, hot cider, caramel apples, and hayrides. You can experience all of that and MORE at Jerry Smith Pumpkin Farm in Somers, Wisconsin.
Our Farm offers fun activities at special events spring through fall, and fall is our favorite time of year. Our hand-painted pumpkin displays are open daily from 8:00 am – 8:00 pm and our activity area (weather-permitting) is open Monday–Friday from 4:00 pm–8:00 pm, and Saturday–Sunday from 10:00 am-8:00 pm. We love seeing the smiling faces of first-time visitors and returning families from Wisconsin, Illinois, and beyond.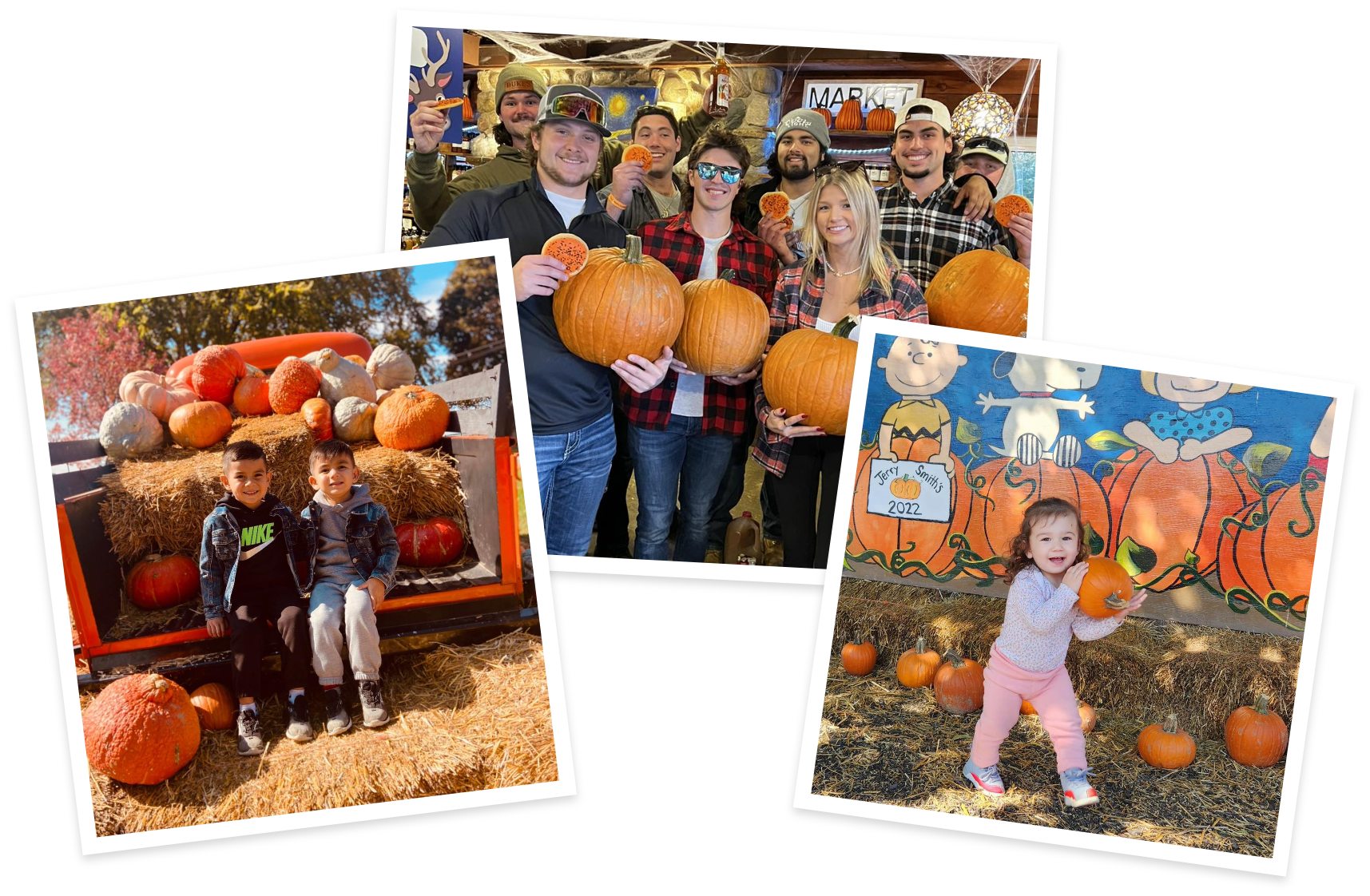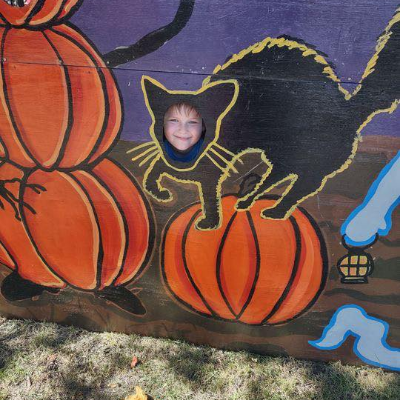 The Jerry Smith FREE hand-painted display area is a tradition for families since 1975! We encourage you to pose in front of our displays and share your photos on social media. Please don't forget to check in or tag us! We often highlight your photos on our own social media!
Aww, the animals are so cute! Meet our farm animals and take photos in our petting zoo with animals waiting to meet you!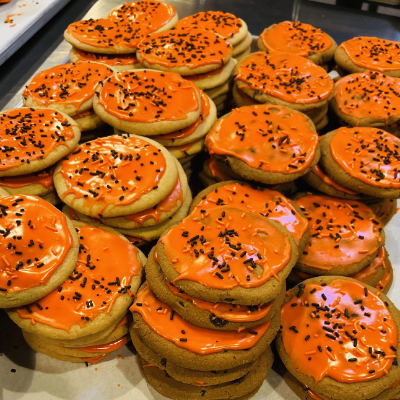 Fall goodies? We've got 'em! From our famous frosted fresh-baked cookies to gourmet caramel apples, to apple cider and so much more! We also have concession areas to feed and hydrate your flock after playing hard in our activity area.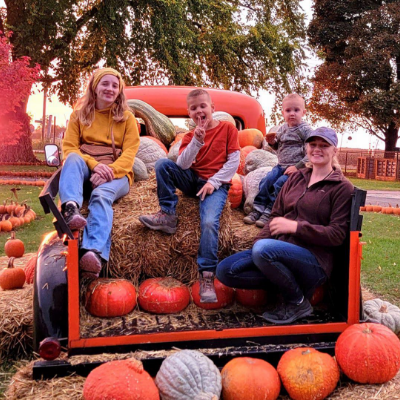 Nothing says fall like a hayride, right?! Unlimited hayrides are part of the fun in our paid activity area so hop aboard to explore the farm!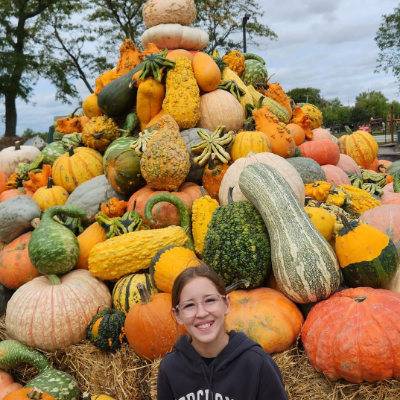 Pumpkins, gourds, corn stalks & more! Are you looking for fantastic fall decor? From Cinderella pumpkins to Swan gourds, we have the best selection to decorate your home!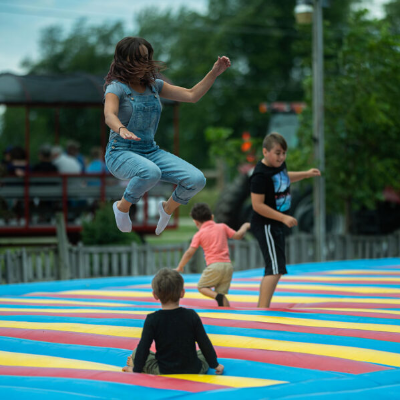 Jump Around until your heart is content on our giant bounce pads that are open to all ages!
What's Included
Here's a comprehensive list of what to expect in the paid activity areas.
Giant Bounce Pad
Hayrides
Tire Mountain
Petting Zoo
FALL ONLY: 6 Acre Crazy Corn Maze
Climbing Wall of Tires
Giant Tube Play Area
Tube Swing
Wooden Tractor Play Structure
2 Rainbow Play Sets with sand piles
Big Sand Toy Hill
Basketball Hoop
Food/Concessions
Pony & Camel Rides (Saturday & Sunday Only)
FALL ONLY: Dr. Destruction's Haunted Forest (Closed October 31) – $15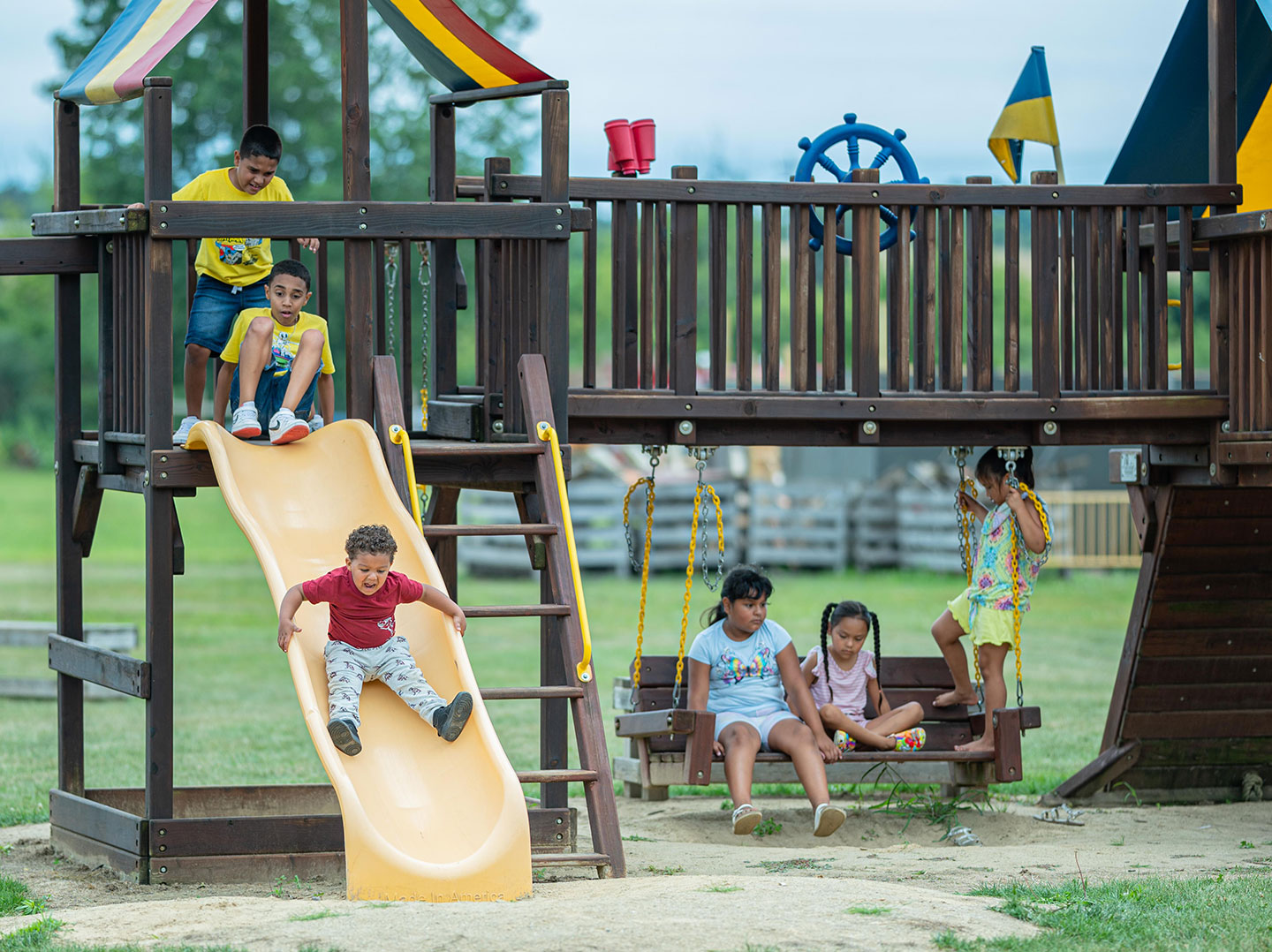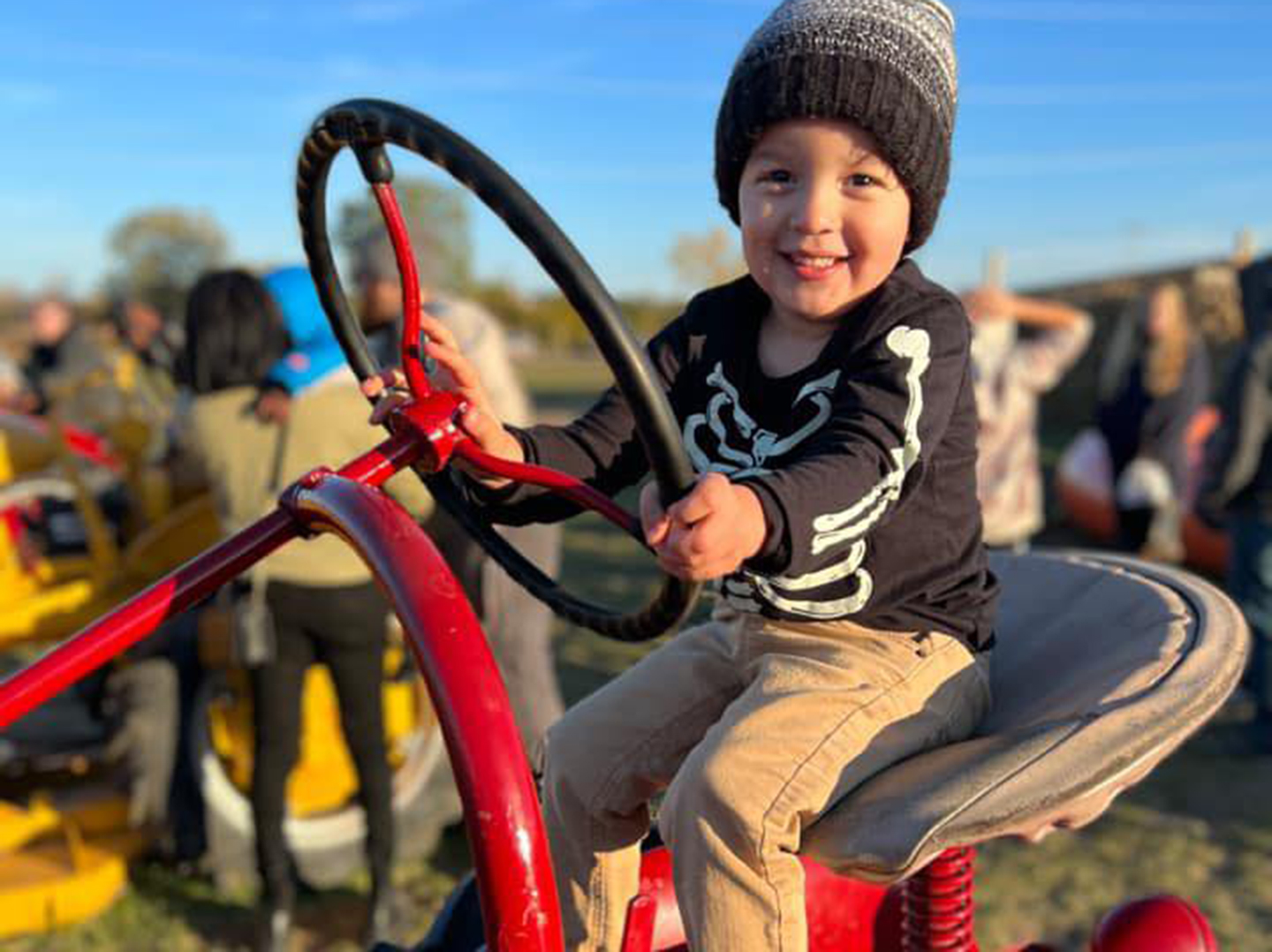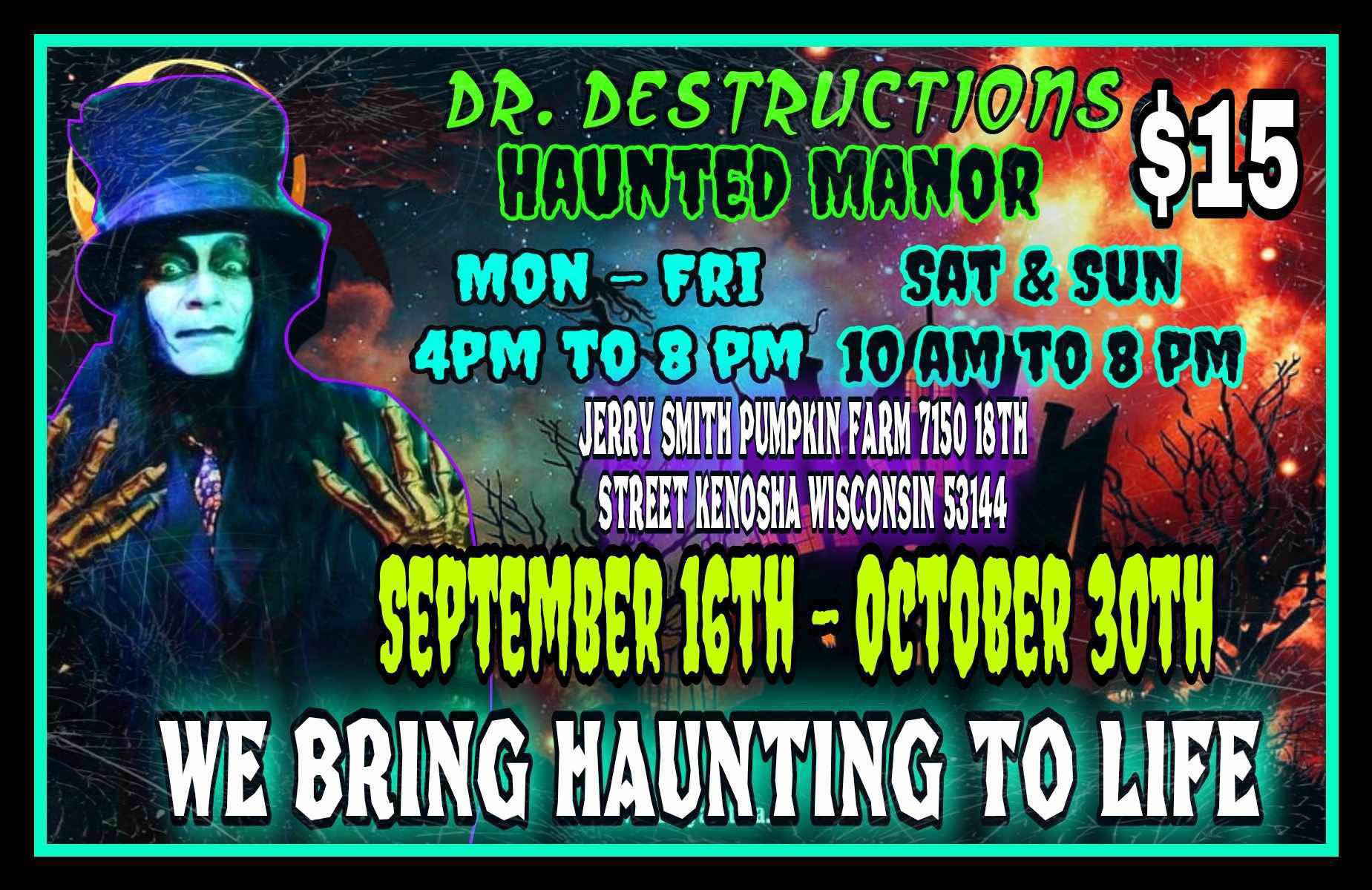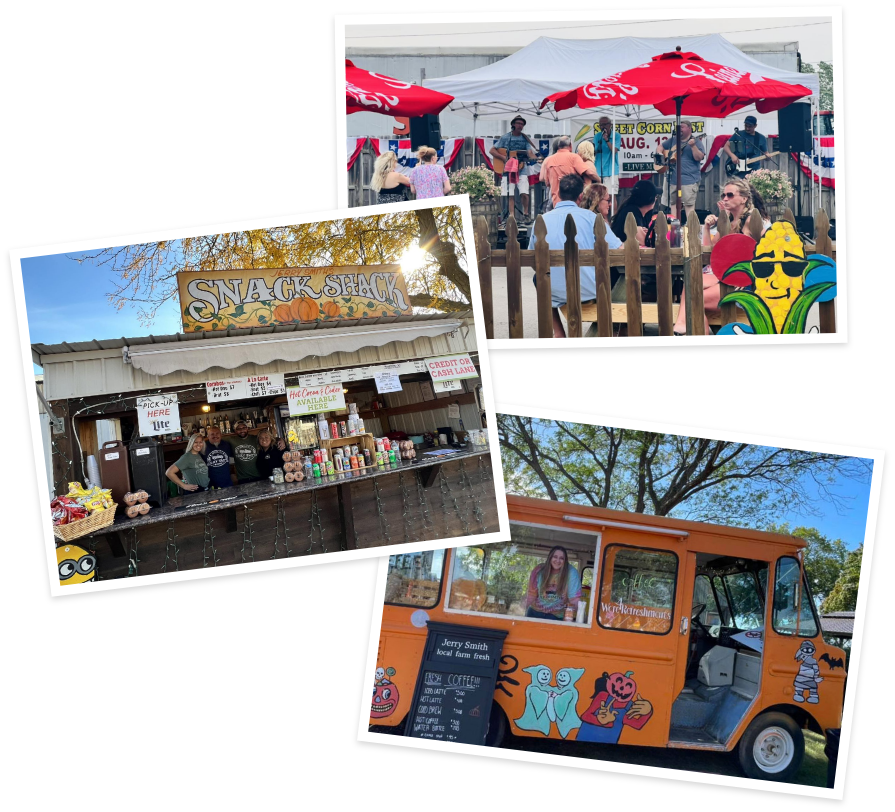 Don't miss Smitty's Beverage Garden or the Coffee Bar!
Smitty's Beverage Garden offers a variety of adult beverages, including our famous bloody marys, seltzers, domestic and craft beer, and premium mixers!
Skip the long line at the coffee shop on the way to the farm and grab your favorite coffee beverage at our Coffee Truck! Pro tip: Take your beverage to Smitty's to spike it.