Everyone's favorite family farm is Reopening with Babies on the Farm!
The annual summer celebration will kick off the 2022 season on June 11-12 & 18-19
It's that time of year… Jerry Smith Farm is back with one of the most awaited summer events, Babies on the Farm! You and your family are invited to join in on the fun and celebrate the newest baby animals down on the farm! The two-weekend-long event will be held June 11-12 & 18-19 from 10 am – 6 pm at Jerry Smith Farm, located at 7150 18th Street (Highway L) in Kenosha. Please note that the admission gates will close at 5 pm to ensure that all guests have plenty of time to enjoy the experience to the fullest.
"I'm most excited to get my Jerry Smith family together, both the guests that will come and our amazing team!" Amy Smith tells us. She has owned the farm alongside her husband, Joe Smith, since 2012. "To me, Babies on the Farm is the real kick-off of summer! It also begins our 2022 season at the farm." Between laughs, Amy adds, "And anyways… who doesn't love a sweet baby animal?!"
What can I expect at Babies on the Farm?
Babies on the Farm is an immersive experience for the whole family! Feed new baby animals, explore the vendor fair, pose in the many photo ops, bounce on the giant pillow, play outdoors, refill in the concession barn and make memories. Food and drinks are available for purchase inside and outside of the admissions area, including beer from the Shriners! And as always this event kicks off the reopening of the famous Country Store. 
Amy also shared she can't wait to see your photos and encourages you to share them with the Jerry Smith Farm Facebook page.
"Being able to look back at all of the fun had at Babies on the Farm, and really see the memories our guests got to create here, is one of the reasons our Jerry Smith family loves what we do so much," Smith shared.
What does admission include?
Admission to Babies on the Farm comes with UNLIMITED trips on the Giant Bounce Pad, UNLIMITED Hayrides, and UNLIMITED trips through the Petting Zoo! There are also a wide variety of play areas for your family to enjoy, including the Tire Mountain, Climbing Wall of Tires, Giant Tube Play Area, Tube Swing, Wooden Tractor Play Structure, two Rainbow Play Sets with sand piles, Big Sand Toy Hill, and our Basketball Hoop and play area!
What animals will I meet at Babies on the Farm?
Paid admission includes piglets, alpacas, goats, and more! At Babies on the Farm, you will be able to safely interact with a variety of animals. Have you ever fed a baby animal before? There will be special feed and bottles available to purchase to feed the babies yourself!
"For me, I'm most excited about the baby goats and lambs every year! It's a unique experience feeding the baby goats straight from the bottle… we are so lucky to be able to safely and joyfully interact with these babies… it's not an experience you can find just anywhere," said Smith.
What animal encounters are occurring this year?
Have you ever wanted to pet a baby sloth or kangaroo? Now is your chance when you schedule a sloth or kangaroo encounter reservation with Jerry Smith Farm's accredited animal care team. Sloth and kangaroo encounters are limited. Each encounter will last approximately 10 minutes. A sloth encounter is $60 for the first person and $40 for the second person, a kangaroo encounter is $30 for the first person and $20 for the second person. No other people are allowed in the encounter area, no additional picture takers, extra toddlers, etc. Two people max per encounter only. Children 5 and up are also required to pay for an encounter and must attend an encounter with a paid adult. Children under 12 must be accompanied by paid adults and guests must remain calm and stay in designated areas at all times. No exceptions. There will be an online sign-up for animal encounters with more information coming soon.
How can I stay safe at Babies on the Farm?
Jerry Smith Farm guests are treated like family. This is why in anticipation of the event, and in an effort to keep our guests safe, we have set up a contactless purchase for general admission. This means you can purchase online or at the admission gate. Tickets are $10 per person, and little ones two and under are free! Sanitization stations are located throughout the farm to make sure we all stay safe and healthy while interacting with the animals and each other.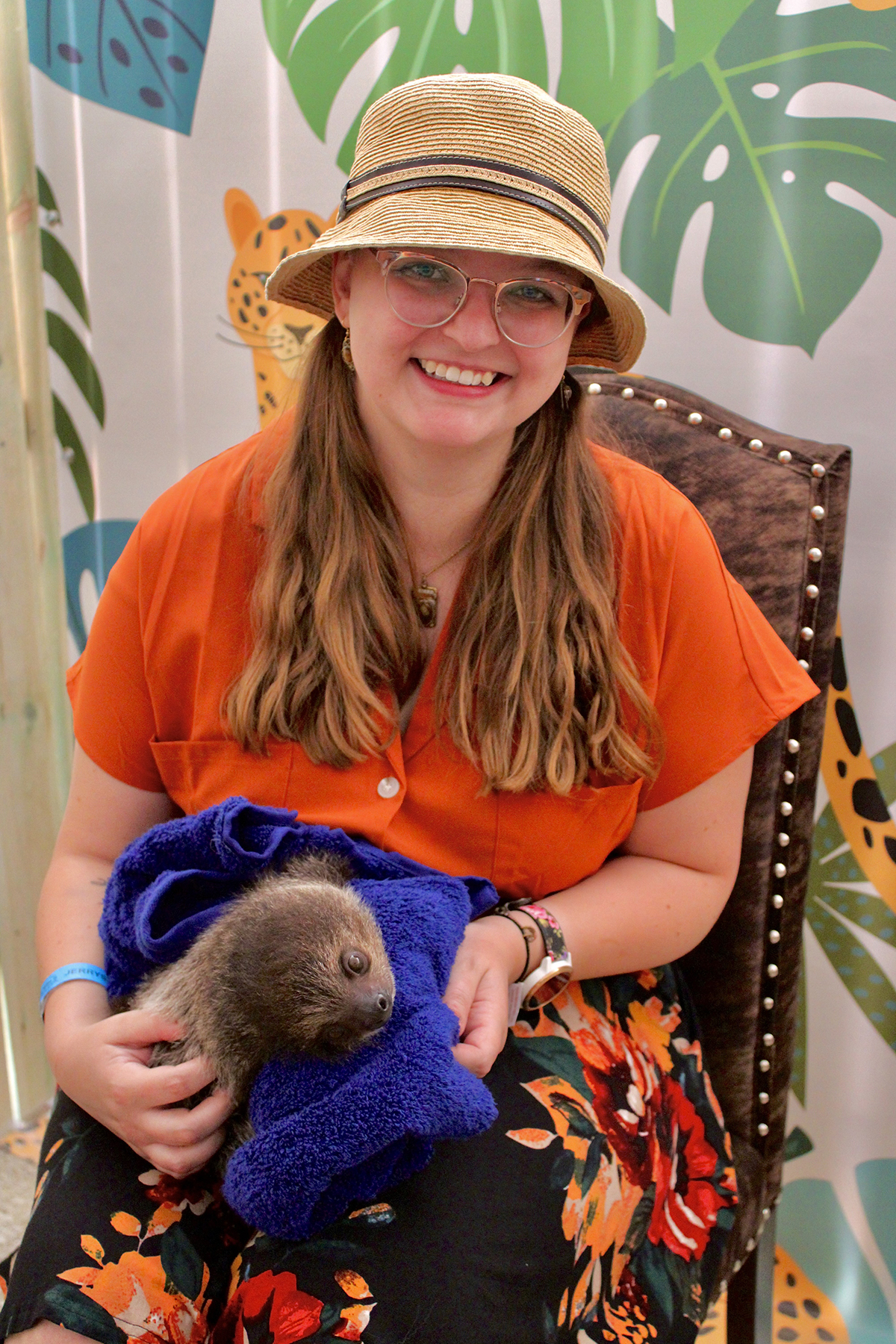 How are the animals cared for?
Your babies matter to us just as much as ours! That's why we have an animal care team that provides incredible care for all animals you meet during your time at Jerry Smith Farm. Steve Pulera and Colleen Vana are both professional members of the American Association of Zookeepers as well as the Zoological Association of America. The animals are carefully and professionally transported by their accredited team to and from the farm for special events and do not respite at the farm full time.
Jerry Smith Farm is looking forward to seeing you and your family at Babies on the Farm!
"We're the best-kept secret East of the I, and grateful to be Kenosha's favorite family farm. Thank you for all of your continued love and support," Smith shared on behalf of her family. For tickets or more event information click here.