Fall Festivities at Wisconsin's Favorite Family Farm: September 14–October 31
No admission fee to walk through hand painted fall displays. Activity areas are $5/visitor during the week, $10/visitor on weekends. Children 2 and under are free (no pets allowed).
Monday – Friday: Attractions Open 4pm – 8pm
Saturday & Sunday: Fall Attractions Open 10am – 8pm
Country Store:  Open 8am – 8pm Daily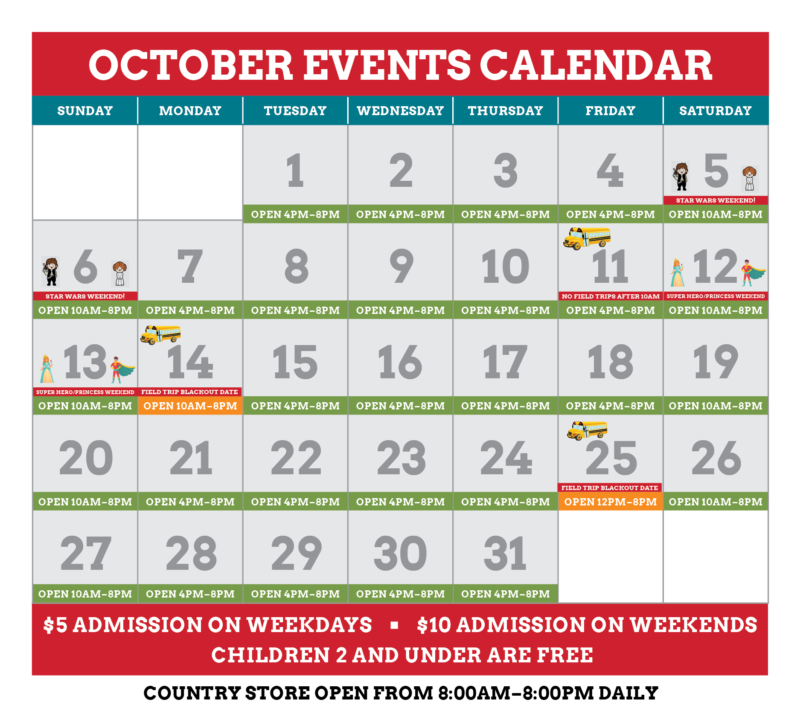 Sloth Encounter Details:
Scooter's last day at the farm is Sunday, October 27. All of the weekday sloth encounters are now booked. Saturday, October 26 & Sunday, October 27 sloth encounters will be booked on a first come, first served basis in the petting zoo tent in the activity area. Thank you to everyone that showed Scooter some love this fall at Jerry Smith Farm.
The encounter last 5-10 minutes and are $25 for a one on one. The max amount of people in encounter area at a time is 2 and second person will be charged $10. NO other people will be allowed in the encounter area, no picture takers, extra toddlers, etc. 2 people only. Children under the age of 12 must be accompanied by an adult. No exceptions.
Rules: Handler will go over rules and directions with guest. It is recommended that guests wear long sleeves and pants for encounter as sloth does have strong claws. Handler will have guest sit down with a towel/blanket in lap and place sloth in lap. Guests are not allowed to touch the head, claws, or legs. They are only permitted to pet the sloths back. Guests are allowed to take photographs on personal device ie cell phone/camera.
Appointments are subject to cancellation and reschedule due to severe weather if Jerry Smith Pumpkin Farm closes. If guest wishes to cancel appointment they are asked to do so at least 24 hours prior to scheduled time.
For wallaby or armadillo encounters. Same as above except cost is $10 per encounter. Second person will still be charged $10.
PRINCESS SCHEDULE:
All princesses will be at the Farm from 12:00–4:00pm.
Final day, of the season,  for our princesses:
October 27: Fairy Godmother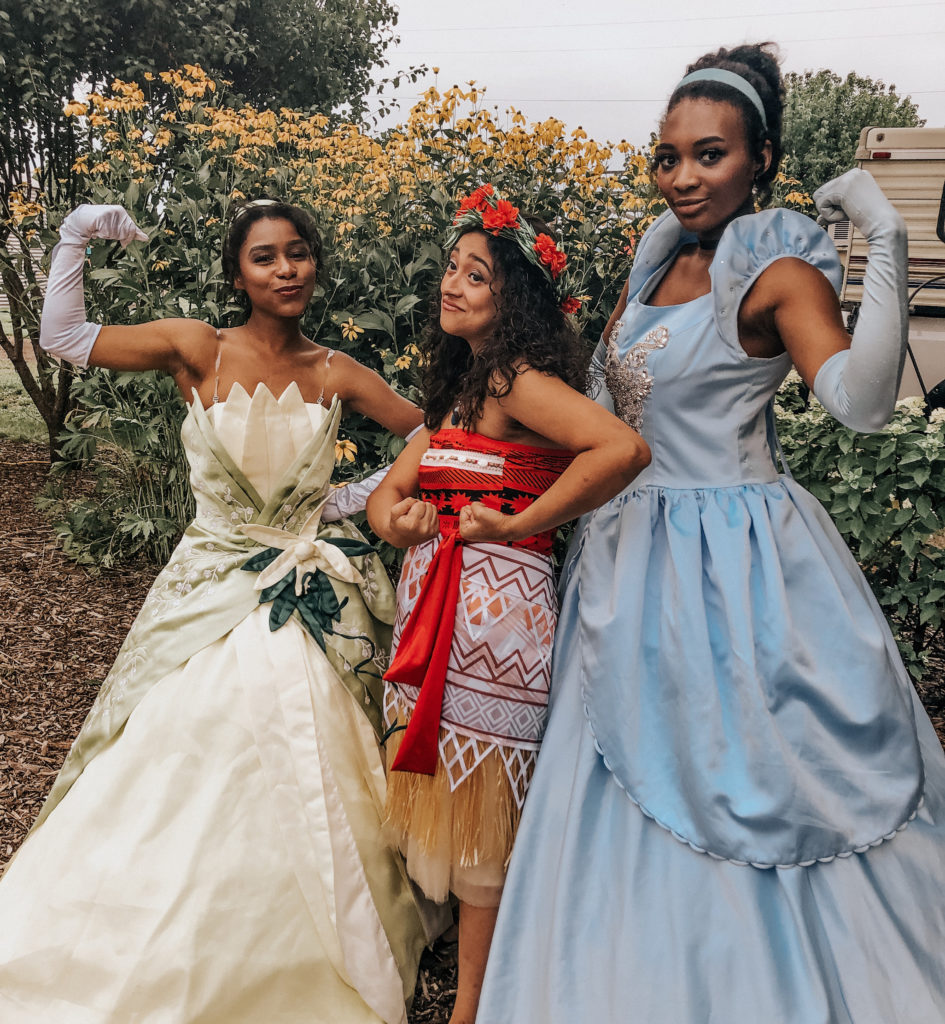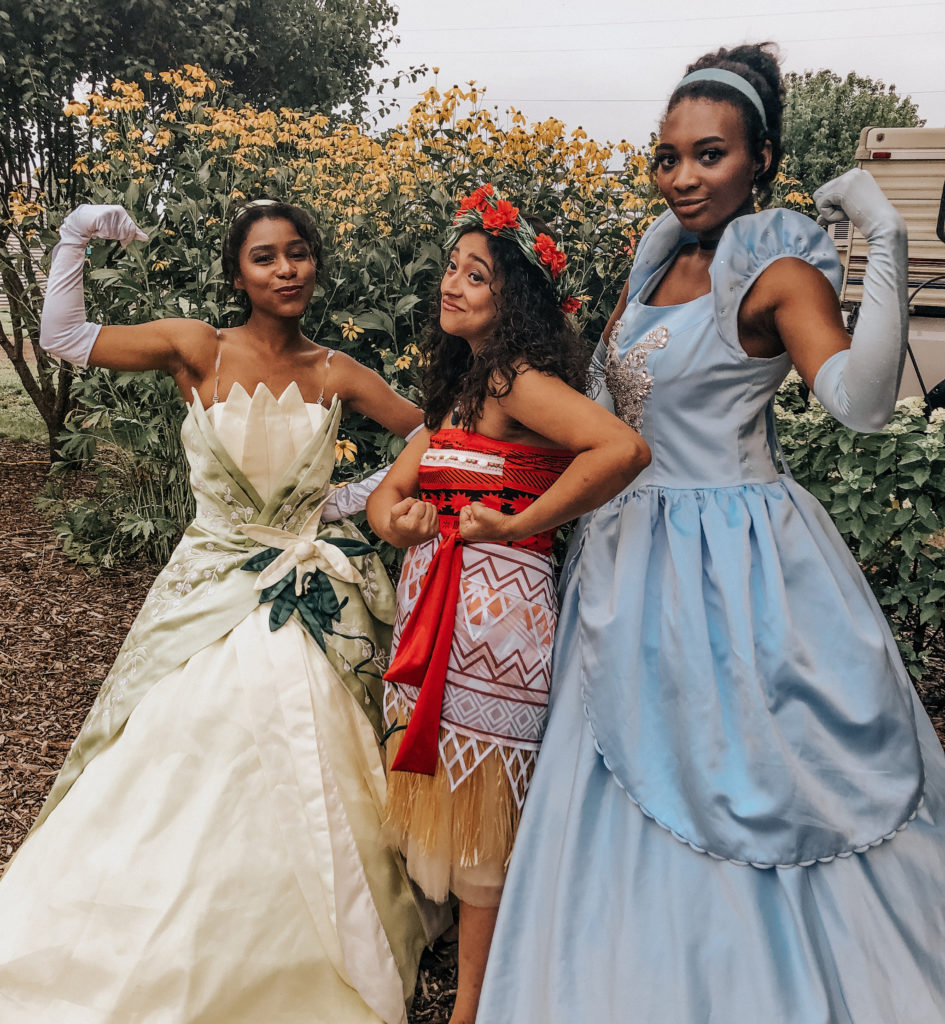 ACTIVITIES AT THE FARM
Family Activities (included w/ admission):
UNLIMITED Giant Bounce Pillow
UNLIMITED 6 Acre Crazy Corn Maze
UNLIMITED Petting Zoo (additional cost for feed)
UNLIMITED Kids Straw Maze
UNLIMITED Hayrides
UNLIMITED time in all of our play areas including:
Tire Mountain
Climbing Wall of Tires
Giant Tube Play Area
Tube Swing
Wooden Tractor Play Structure
2 Rainbow Play Sets with sand piles
Big Sand Toy Hill
Basketball Hoop
Nicks Kid Show (11am-5pm)
More Activities (small fee):
Food/Concessions until 8pm
Pony and Camel Rides – $6 (10am – 6pm)
Face Painting – Prices vary based on design (10am – 6pm)
We do accept credit cards. Military discount is 10%. No pets allowed.